Alpha Arbutin
INCI Name: Alpha Arbutin
CAS No.: 84380-01-8
EINECS No.: 440-470-8
Molecular Formula: C12H16O7
Molecular Weight: 272.26
Property: Same as arbutin, alpha-arbutin can effectively inhibits formation of melanin, splash and fleck can be got
ride of. Inhibitory effect on tyrosinase of alpha-arbutin is better than arbutin, and dosage of alpha-arbutin is less.
Specification:
Purity: ≥99.0%
Appearance: White crystal or crystalline powder
Melting Point : 202-210℃
Specific Optical Rotation: + 175.0°- +185.0°
State of solution (Transmittance ) : ≥ 95
PH(1% water solution):5.0-7.0
Loss on drying: ≤ 0.5%
Residue on ignition: ≤0.5%
Heavy metals: ≤10ppm
Arsenic: <2ppm
Bacteria: <100 cfu/g
Fungus <100cfu/g
Application:
Alpha-Arbutin, similar to Arbutin, inhibits the production and deposition of melanin. It inhibits the activity of tyrosinase at
very low concentrations. It inhibits tyrosinase better than Arbutin, rapidly whitening and brightening the skin. It effectively
diminishes spots, protects skin and reduces skin damage caused by UV rays. The dosage is small, the cost is reduced, and the
safety and stability are high. Good compatibility, not affected by temperature, light, etc. in the formulation.
It can effectively inhibits formation of melanin, splash and fleck can be got ride of. so it usually used for skin care, sun care,
skin whitening/lightening, treatment for pigmentary disorders such as age spots etc. The reference addition is 0.2~2%.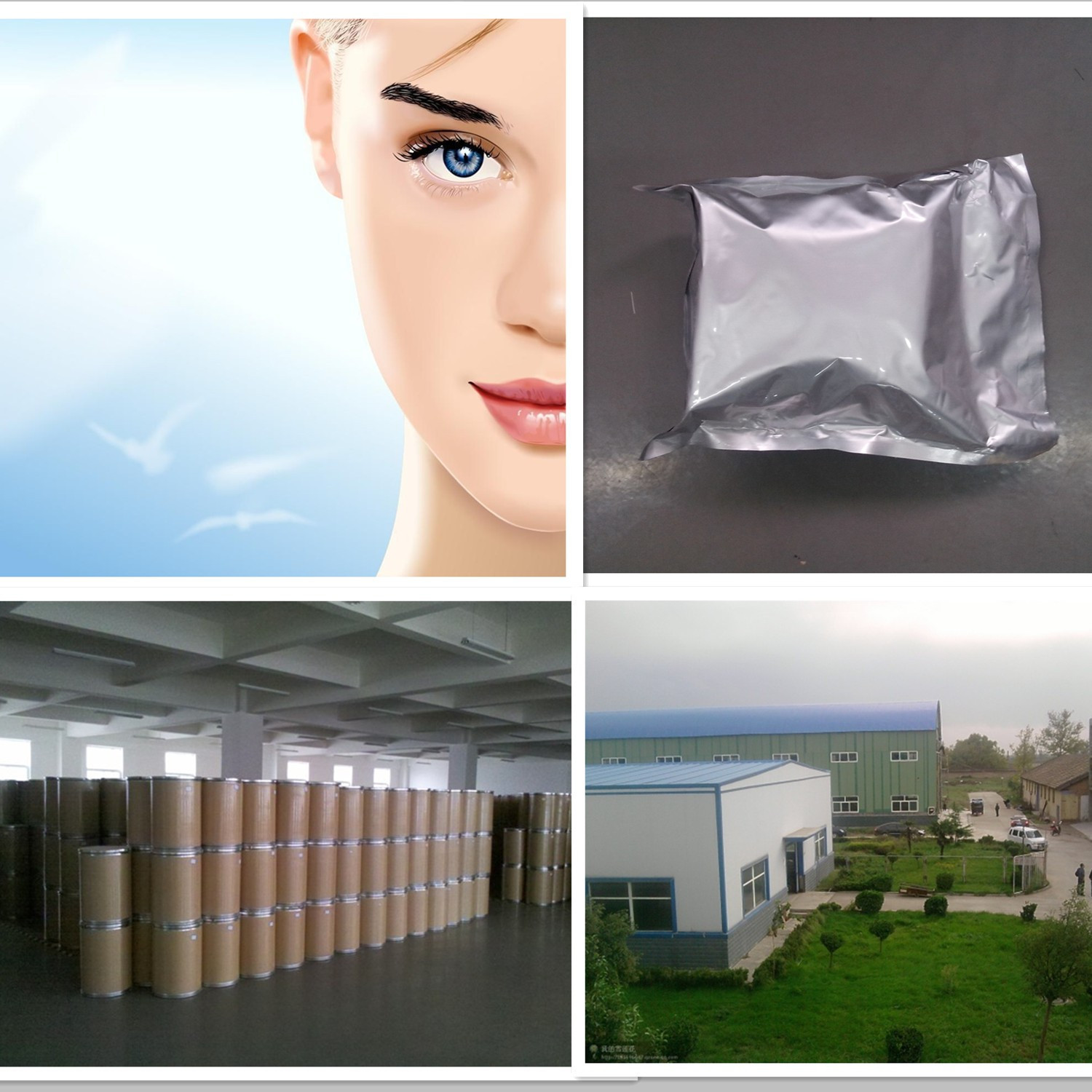 Package: Net weight 1.0kg/aluminum foil bag, 10 aluminum foil bags/carton or 25kg / drum
Storage: Keep container tightly sealed. Alpha-arbutin should store in cool, dry conditions in well sealed containers